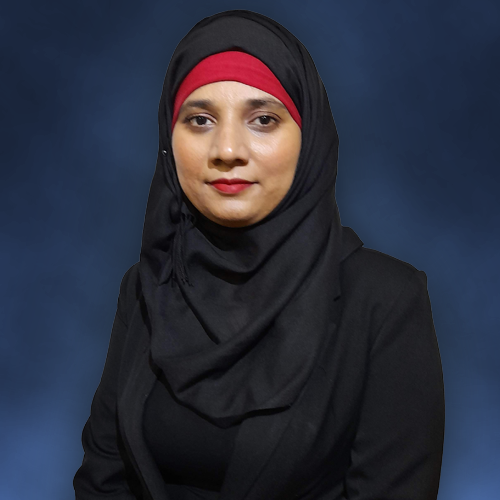 Chief Executive Officer and Managing Director
Mukshinah Gunga has over 14 years of experience in the global business sector. She joined UC Solutions Ltd in 2021 after a two-year supervisory position at Aurisse International Ltd. As the Chief Executive Officer and Managing Director of UCS, she oversees the day to day functioning of the business to ensure that UCS delivers an excellent service to its clients.
During her career, Mukshinah worked in some of the leading management companies in Mauritius, namely CIM Global Business and Rogers Capital Corporate Services Limited where she was involved mainly in the setting up of different type of structures, administering Private Equity Funds and numerous types of companies. She was also involved in the Net Asset Valuation calculations, preparing of financial statements in accordance with the International Financial Reporting Standards and performing compliance checks.
She also performed the Deputy Money Laundering Reporting Officer function of Aurisse International Ltd and Money Laundering Reporting Officer function for client companies, as an approved officer by the Financial Services Commission. In addition, she serves as director on the board of various domestic companies and global business companies including listed Companies.
Mukshinah is a Member of the Association of Chartered Certified Accountant (ACCA) and is registered as Professional Accountant with the Mauritius Institute of Professional Accountants (MIPA).